Speedhunters feature: A Melting Pot Makes For Better Results
Like many things in life, a mixture of good things can result in a better item.
A remix of a song using classical and modern; a dessert with a variety of fruits from different regions; furniture that uses a mixture of woods from around the world – they all are examples of taking a little of one thing and adding it to another to create a masterpiece. But can the same be done to a car? The answer is yes, and the IND BMW M4 is an excellent example.
It takes some from Germany, some from Japan, a little bit of Italian, bits from England, and combines it all in the US to create a melting pot of BMW excellence.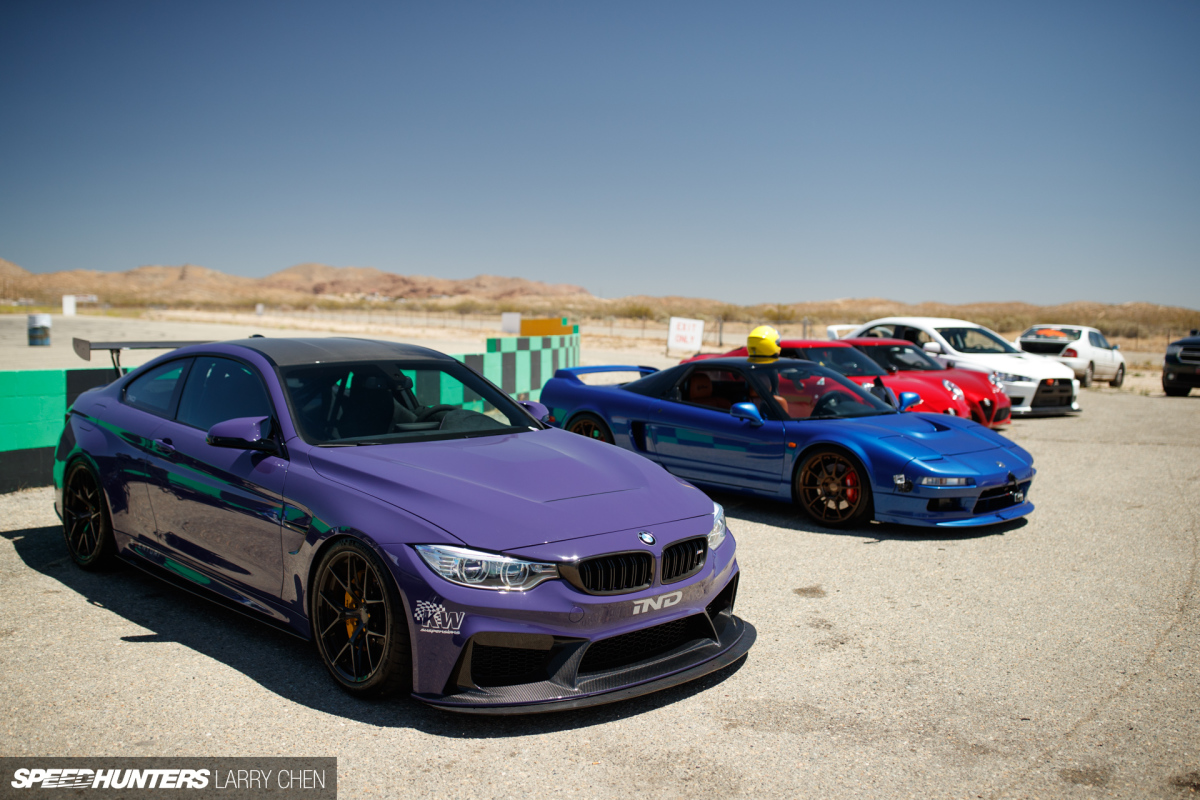 However, for any good mixture to work, you need to start with an amazing base. For IND, nothing less than the BMW M4 would do. It's a great car to begin with as it exudes everything that a driver's car should: handling, power, and a boosted engine from the factory.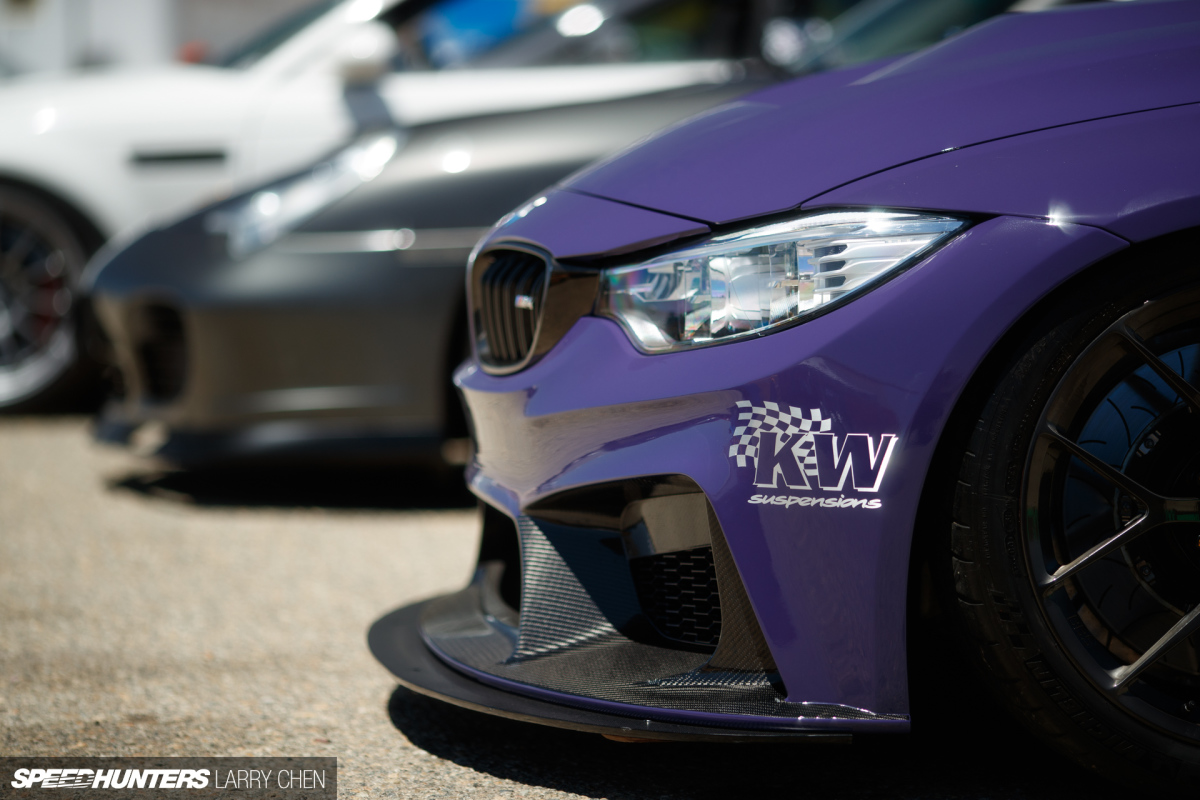 IND then went and stripped the car down to nothing and began their interpretation of a 'GTS-Plus.' They've gone beyond buying better OEM parts from BMW, but not so far as to lose what makes the M4 great in the first place.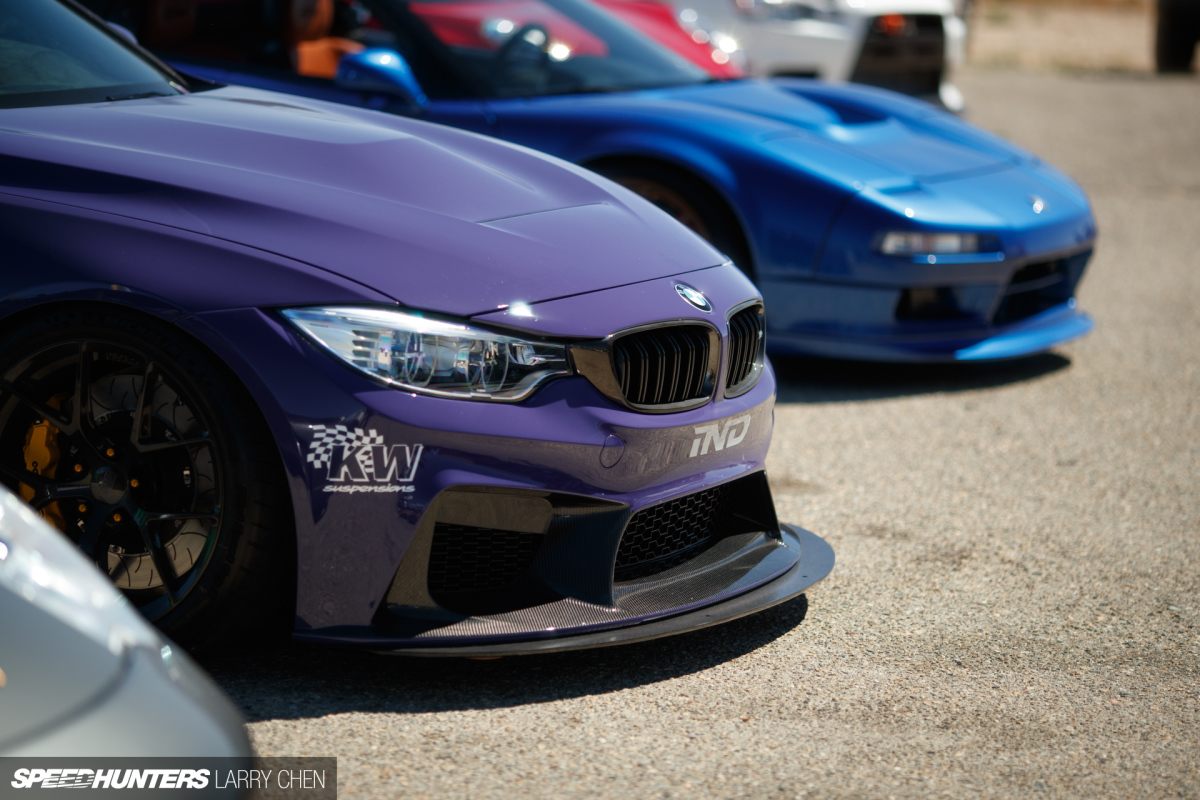 That also meant that they would do more than just use German parts on this car. The start, though, was to paint it in Porsche's 'Ultraviolet,' a deep yet eye-catching purple found on the 991 GT3 RS.
The bumper covers come from Japan by the way of 3D Design with a full carbon fiber creation; a glance wouldn't make you think that they weren't OEM, but a closer inspection tells you they are different and better. The splitter is custom made by IND to match the front bumper and extends just past the front axle center line.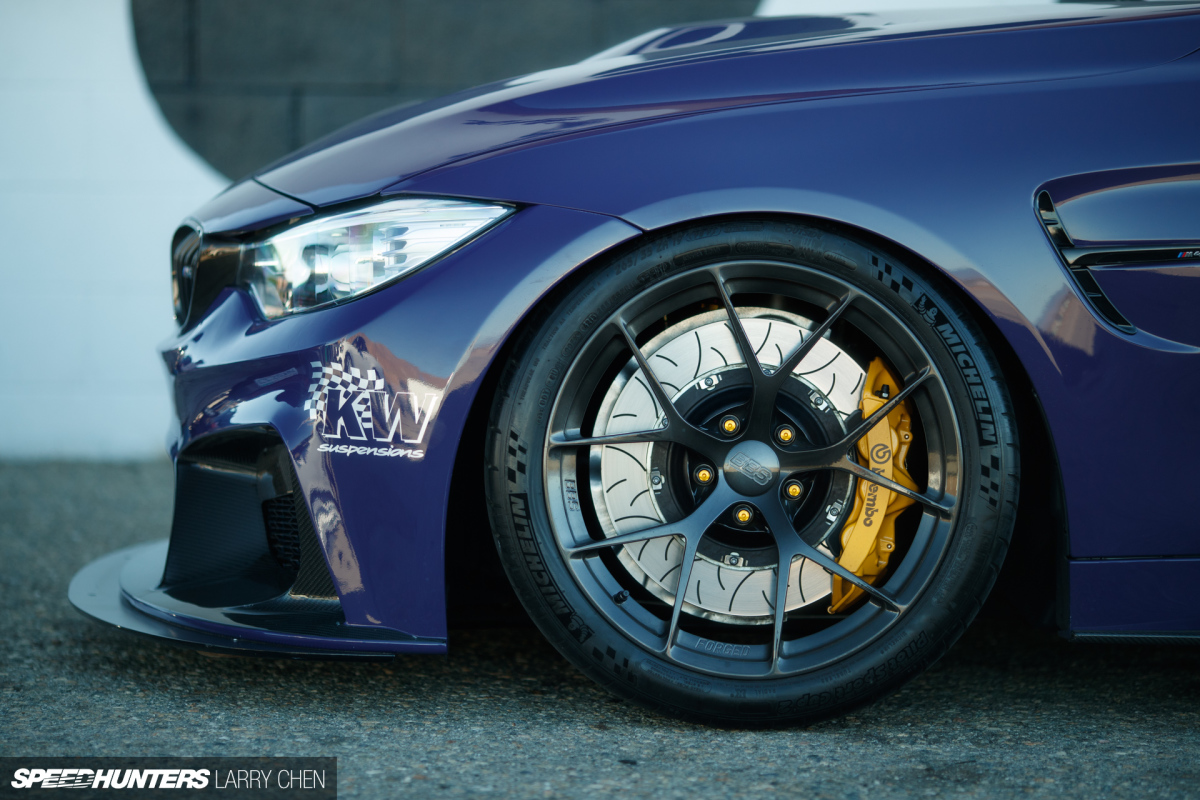 From Germany, BBS's FI-R is a forged wheel that features cutouts in the spokes to remove further weight without sacrificing strength, and here they're fitted with French Michelin Pilot Sport Cup 2 tires in 265/30R19 (front) and 295/30R20 (rear) sizing. Italy gives up a Brembo GT brake kit with 6-piston GT monoblock calipers and 380mm Type III slotted rotors for the ultimate braking setup this side of a GT3 car.
When it comes to suspension, KW's 3-way adjustable Clubsport coilover kit was the only way to go for IND.
Though, even with the best suspension, taking an FIA curb in full aggression can bring some bottoming out situations, and an oil cooler guard from US company Fall-Line Motorsports protects the S55's fragile oil cooler while still maintaining flow over the heat exchanger. Fall Line also improve the front geometry with a set of front control arm bearings, rear toe links and a camber shim kit, and sway bar end links.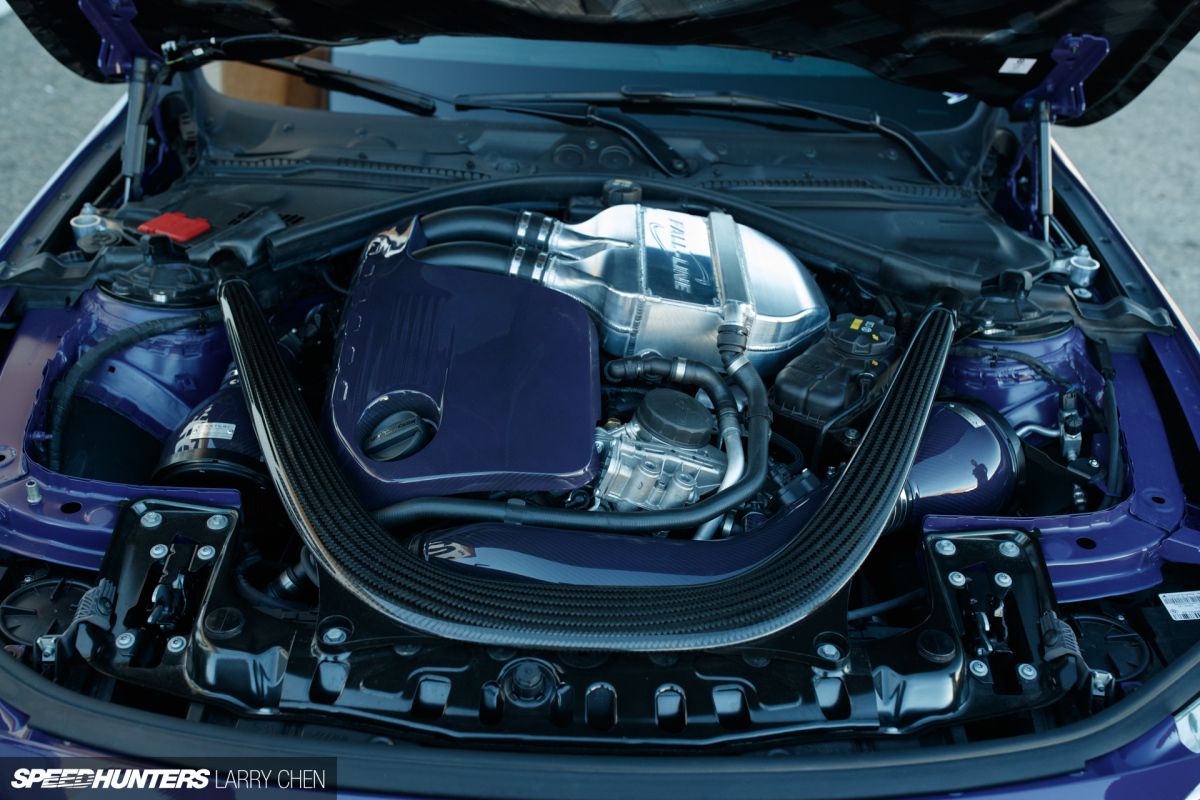 If an engine can't breathe in and out, then it's not going to perform all that well. Sending spent gasses out of to the rear is an Eisenmann exhaust system; the signature carbon tips make it look good while the ceramic coating creates a well-protected look under the car. Getting air in is taken care of by England and Eventuri's carbon fiber air intake system color matched to the Ultraviolet of the car, with extra cooling via a Fall-Line Motorsports charge-cooler.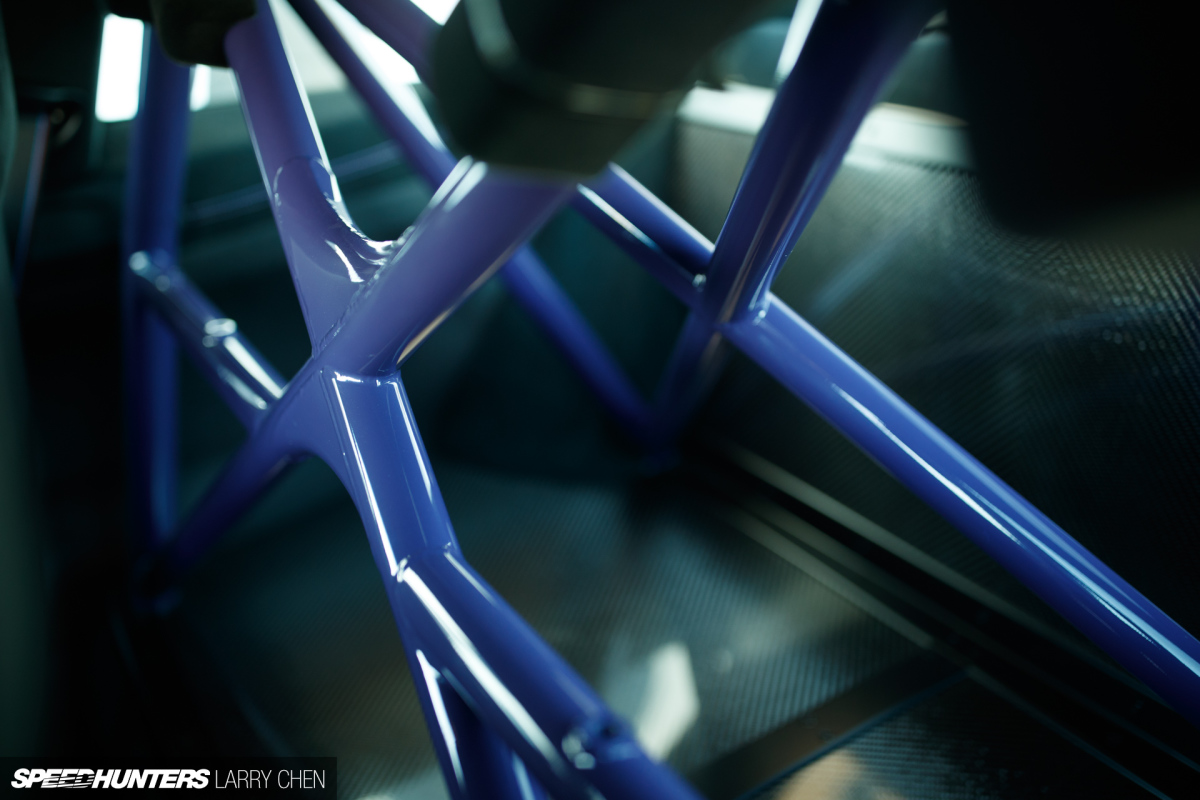 Protection inside the car was easy thanks to BMW's GTS roll car kit that was also painted in Ultraviolet. The rear seats and back panel were replaced with aluminum and carbon fiber parts that nearly look factory. Those front seats? Well, they are not only vintage but the very last set of factory E46 M3 CSL fixed-back buckets in the BMW Germany warehouse set on custom seat brackets to fit them into the M4. The door panels, dashboard, BMW Motorsports M4 steering wheel, and center console are covered in matching Alcantara with Ultraviolet stitching and carbon fiber inserts. Topping it all off is a set of M tri-color seatbelts and door pulls finish off the GTS feel.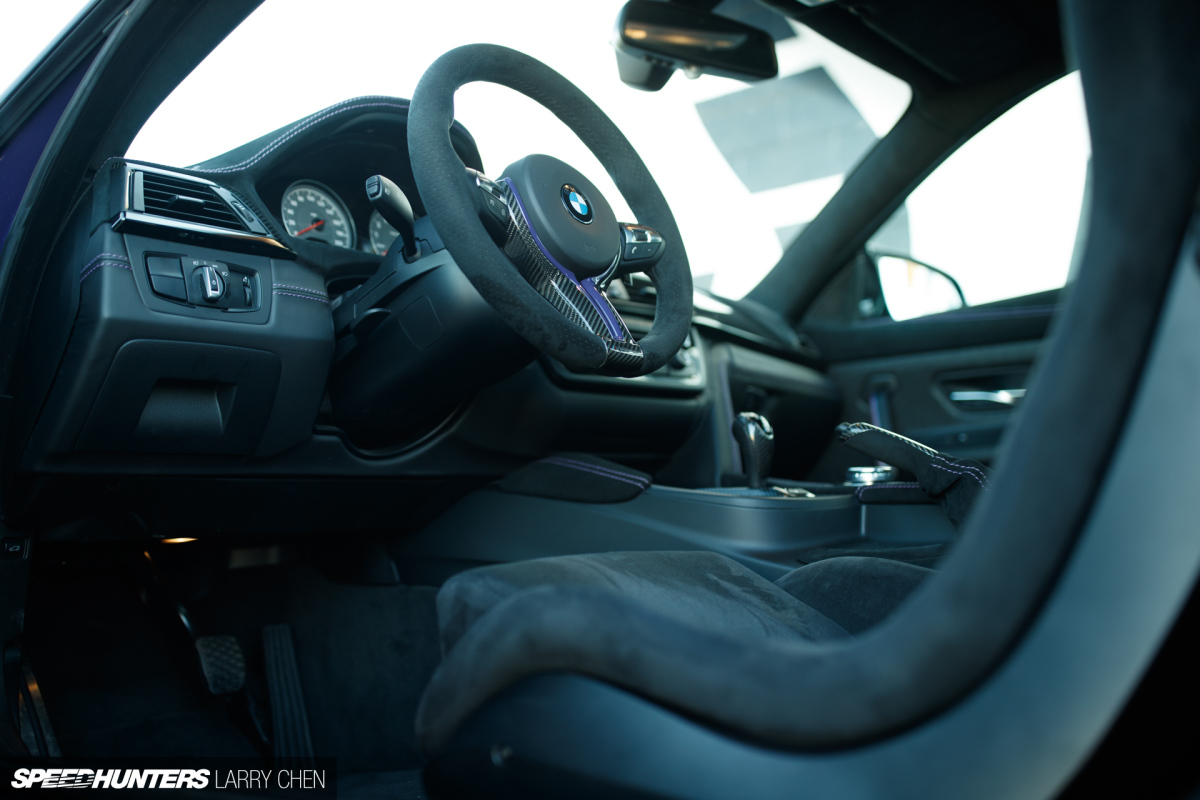 When you're able to mix the best of the world and melt it down, you can come up with a masterpiece worthy of the term priceless. When it comes to cars, the IND M4 shows how a mixture of some of the finest parts in the world on the best car in the world can create the Ultimate 'GTS-Plus' driver's car that would be hard to top.
So what do you think? Should more tuners reach out beyond their marks domestic markets and look more towards a world build? After looking at this special M4, we think so.
Justin Banner
Instagram: jb27tt
Facebook: racerbanner
Twitter: RacerBanner
Photos by Larry Chen
Instagram: larry_chen_foto
larry@speedhunters.com