BBS FI-R concept wheels, first look from Essen Motorshow!
---
IND and BBS: a history.
I eluded to some new product from BBS in October this year, in this thread:
http://f80.bimmerpost.com/forums/sho…5&postcount=17
We are lifelong BBS fans here at IND- the wheel manufacturer's commitment to motorsport, technology, and innovation is literally second to none. No other wheel manufacturer in the world has such an illustrious history of racing success. No other wheel manufacturer has so consistently innovated, ever since BBS' work with the 3 piece wheel in the 1970s.
Most recently, the BBS FI wheel design created an explosion of imitators and replicas. IND was first to introduce the FI wheel on a road-going car in 2010:
http://www.m3post.com/forums/showthread.php?t=445622
Every major wheel company in the business had to have an FI style wheel design to stay relevant, and all did what they could to have a shot at the instant classic. Knowing that this fate was inevitable, I have been asking BBS for a follow up to the venerable FI since our visit to BBS' German-based Motorsport facility, two years ago:
http://www.m3post.com/forums/showthread.php?t=914945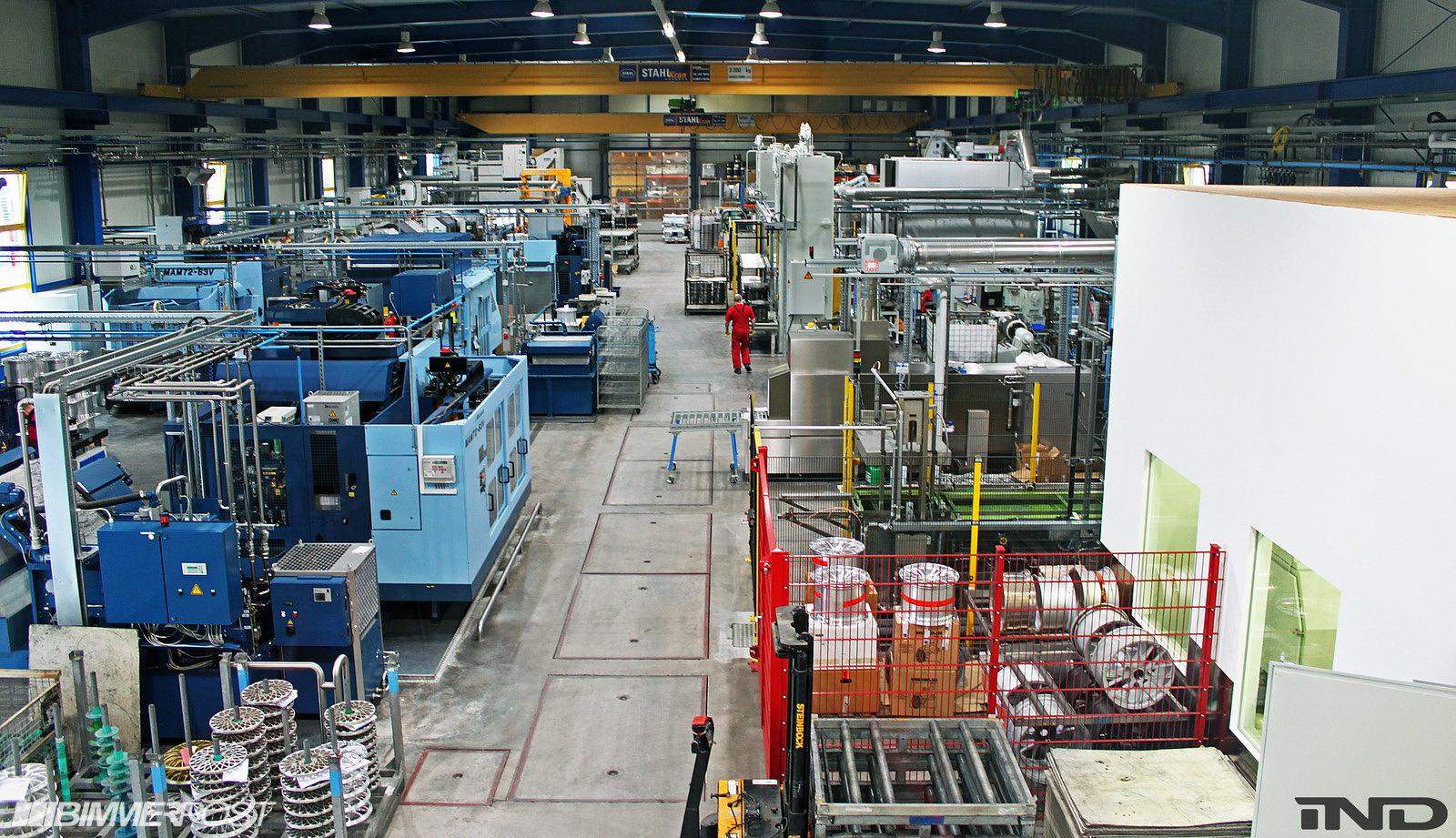 Introducing the BBS FI-R concept
The BBS FI-R is an idea several years in the making. After holding my tongue to the community since our initial trip to Germany, it is with tremendous relief that I present our first images of the FI-R concept wheel. While this is still a concept and sizing, pricing, and fitments are not yet finalized, we can say with confidence that this wheel is similar in overall theme to the production piece, sans the incredible center lock for BMW applications, of course.
"How can we make the FI better?"
I distinctly recall asking the head engineering at BBS Motorsport. His answer did not surprise me, but did implant itself in my memory-
"If we add a spoke, remove a spoke, or move the spokes significantly, the wheel will be heavier, or weaker, or both. We have done countless calculations to confirm this."
The FI spoke shape is literally state of the art. It is the lightest possible configuration, devised by a company that has been building racing wheels since the 1970s. Arriving at this point was no small feat, and improving on this design was something initially considered impossible. The next step in the FI's evolution was even more complex, and shown in the images below.
BBS Motorsport has carved relief holes directly into the spokes. After over a year of development, the engineers at BBS have confirmed that this design is no weaker than the original track-proven FI, and yet even lighter than the already featherweight wheel. Special machines were purchased, specifically to shape these wheels. Although this wheel is not yet in production, I am confident that the FI-R will set the bar for years to come.
Please excuse the quality of the images- IND had a limited presence at the Essen show, and will capture better images as soon as possible.
Bonus images
We also captured some bonus images of classic BBS Motorsport wheels, featured at the Essen show: